A declared pandemic, a confined population, limited activities and movements, "virtualized" social interactions: for a few weeks now, the coronavirus has been making us live this bad movie, which we just know is bound to last. For IVEA, it's difficult to settle for almost no action when our job is to transmit movement and power! But if the health crisis is forcing us to go and act as if we were "before", we still have the freedom to think about what is happening and to question ourselves about "after"...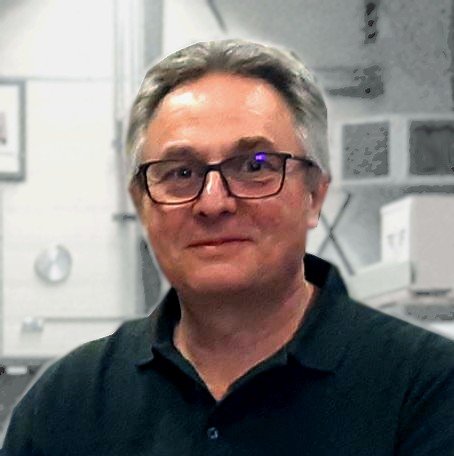 Caution and patience...
First of all, of course, I am thinking of the people most at risk, on the front line to save lives or provide essential services to the population: doctors, nurses, home help, stock handlers, shopkeepers, delivery drivers, truck drivers, postal workers, policemen, firemen... This is enough to put the discomfort of our current situations into perspective and to motivate our individual and collective exemplary attitude with regard to the health directives to be respected.
We are all bitterly aware that our lives may be hanging by a thread, and our societies, hitherto gargling with globalization, development and progress, are proving helpless in the face of an enemy as microscopic as it is destructive. Worse, the health crisis has undermined the necessary solidarity, from individual to international solidarity.
The pandemic will eventually be defeated. But everyone can already learn from it and imagine the consequences of this "surreal" episode. Question our health and social, economic and ecological models, but also our own lifestyles, activities, consumption, relationships... in order to give them meaning and coherence.
Meaning...
I believe that it will be impossible - and even undesirable - to simply wipe the slate clean and expect to go back to "before". On the contrary, this serious crisis should encourage us to refocus in the future on what really matters: taking care of our planet and our humanity, when both have been damaged for too long.
Luckily, I have the privilege of leading IVEA: a company on a human scale where everyone is essential both to his or her own position and to our overall coherence, and activities that allow us to do "useful work" with you.
Because if our business is to design, build, install and maintain your motorization systems, it is first and foremost to serve meaningful purposes, as these few examples demonstrate
Regulating the watercourse and prevent flooding

Securing the supply of clean water of people
Optimize devices forsanitation

Facilitate the navigation river and land traffic
Putting "clean" solutions  hydroelectricity

Locking the "ark" of Chernobyl...
Securing facilities and their actors 

Enhance the  heritage...
And consistency...
Beyond their technical content, our construction sites tell stories of sites, equipment, their usefulness, and those who manage or benefit from them. Each one is also a human adventure, bringing together specific needs expressed by some with the appropriate responses and added value provided by others. All of them combine talents, those of the project owners, project managers, representatives, companies, subcontractors, etc.


Finally, some of these workcamps, which transcend borders, allow us to meet other countries, other cultures, other realities and ways of doing things. Exporting French know-hows in Germany (I, II) to Canada (I, II, III, IV), in Italy, à Dubai and elsewhere, and to succeed together through universal collective intelligence, since it is true that "there is no wealth except in men".

<strong style="text-align: center;"><span style="color: #000000;"><a style="color: #000000;" href="https://www.ivea-sas.fr/le-savoir-faire-ivea-sexporte-au-canada-1-editorial/">CANADA</a></span>  </strong>
<strong style="text-align: center;"><a href="https://www.ivea-sas.fr/ivea-developpe-des-technologies-innovantes-4-fermeture-gravitaire-pour-une-petite-turbine-italienne/"><span style="color: #000000;">ITALIE</span></a></strong>

<strong style="text-align: center;"><span style="color: #000000;"><a style="color: #000000;" href="https://www.youtube.com/watch?v=g99Q0uHO4mk">DUBAÏ</a></span></strong>

Prudence and patience to get through this anxiety-provoking period, sense and coherence to open a better one: thinking about it out loud rather than suffering it is already a way to overcome it! Until then, let us take care of ourselves. And let's meet again soon with pleasure around useful projects and shared values...